FROM THE START TILL NOWADAYS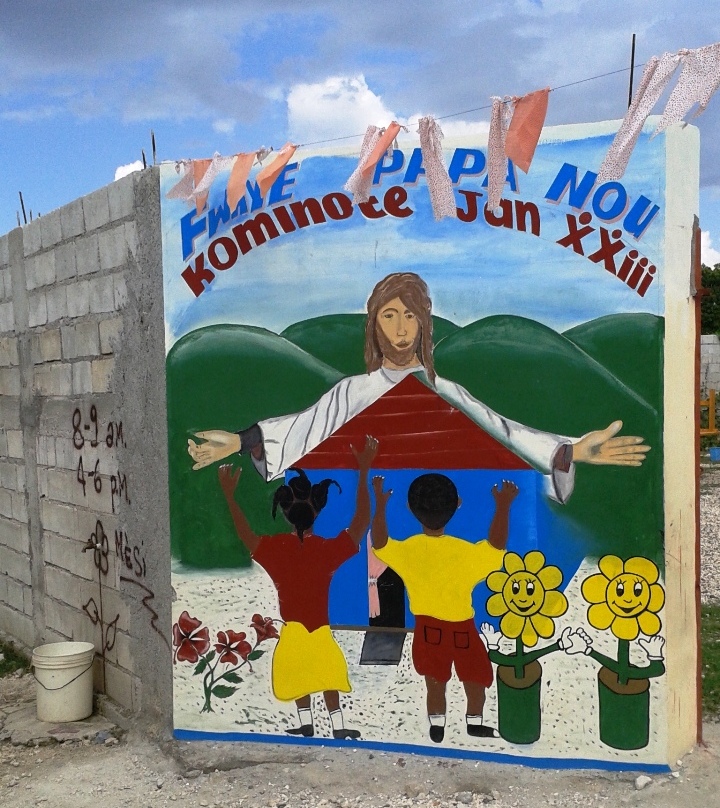 Following the petition of the Salesian Fathers, in January 2010 the Association of Pope John 23rd settled in Haiti to help people to face the humanitarian post-earthquake emergency. After a few exploratory trips, in February 2011 a stable presence was settled.
At the beginning all our volunteers lived in the Seminary of the Diocese and then in a house of the Scalabrini Fathers.
Thanks to some donations, at the end of 2014 a house was built in Croix de Bouquets, an area located about 10 kilometres east of the Capital City of Port-au-Prince.
PEOPLE NOT NUMBERS
In Haiti Sharing among peoples supports about 20 children and their families for a total of 40 people.